A leading supplier of High Quality Waste Compaction
Machines for use within the Marine and On-Land Industries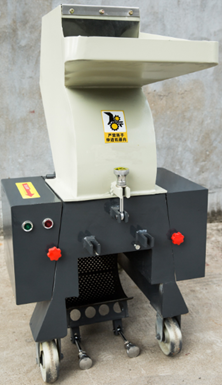 Following a number of comments from Ship Owners/Managers storage of plastic drinks bottles is becoming increasingly difficult along with the disposal of used plastic bottles
Many crews are now refusing to drink ship's generated water so many Operators are having to supply water/juices/coca-cola etc., in plastic bottles and/or cartons.
As you can imagine a very large quantity of waste bottles are generated on a daily basis, with baling being quite tricky as even when compacted the bales tend to collapse due to the 'slippery' nature of the materials.
With the above in mind MARSAL Waste Management Ltd is pleased to be able to offer the PS-C-230 Shredder. This waste shredder is designed to 'macerate' plastic waste material, dramatically reducing its storage volume.
Macerates plastic waste into small particles
Environmentally friendly, hygienic and clean waste disposal techniques
Easy Installation and Operation
Reduce your waste storage volume on board
This machine is guaranteed for 13 months from the shipping date. Within the guarantee period, in the event of any malfunction caused by the quality of the equipment, we provide free components for replacement. Wear parts are exclusive from this warranty. MARSAL Waste Management Ltd also provide technical support for the whole lifespan of the machine.
Plastic Waste Shredder General Parameters
| | |
| --- | --- |
| Model Number | PS-C-230 |
| Output | 40-80 Kg/hr |
| Electrical Supply | 440V / 3Phase /60 Hz (customisable) |
| Power | 4 kW |
| Weight | 215 Kg |
| Dimensions | 1010mm x 600mm x 1140mm |
| Price USD $ | POA |